Claiming the Tax Credit You Deserve
STEP 3:  Get your taxes done for free! (continued)

Do Your Own Taxes Online – FOR FREE!
If you usually do your own taxes and have access to a computer, you can file both your federal and state income taxes for free using My Free Taxes.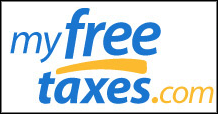 To use My Free Taxes you need to have:
income less than $58,000;
a valid email address; and
a valid Social Security Number or Individual Taxpayer Identification Number (ITIN). 
Click "Next" button on the top right to continue.